Customer Feedback
We have received too much feedback to include them all, but we thank everyone for your kind words about this product. This has been a true case of listening to customers and creating a product to fit the bill!
These comments are all from verified purchases across our range of Digital Calendar Clocks.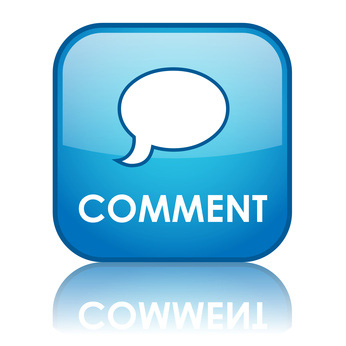 Subject: Other
Message:
Hello,
I am writing to you as an existent happy customer of the DayClox Original Digital Calendar day clock that I have bought for my mother in Greece who suffers from dementia. The clock has been extremely useful to her for about a year, however, as the dementia progresses, she needs to have a clock that displays morning, afternoon, evening, night and importantly 'before dawn', as she has started been active very early in the morning and mistaking day with night. Unfortunately this product is not available in Greek and there is no other product available anywhere else in the world that has this feature. It could be invaluable for my mother and thousands of demented people in Greece if this was available, not to mention extremely important for her safety. Could you please consider producing a model that displays the words in correct Greek ?
Thank you for your attention.
Kind regards, Dr Anna Melidoni - Check out our latest 2020 model it does exactly what you want.
I purchased this clock for my sister in law who gets a little confused with the time and what day it is. This wonderful clock has solved her problem it states the DAY -TIME- MONTH AND YEAR fantastic clock well worth the money and super fast delivery
Mum has had problems with her memory ,this includes forgetting day and time . Her eyesight is poor so I was looking for a clock that was easy to read , She absolutely loves her clock and it really helps reduce her anxiety , she said that its the best present ever
Does what it says with great aplomb! My only very minor niggle is that at 12 noon it says '12.pm', not strictly correct, but perfectly acceptable!
OK, it's only Christmas day and my Mum has only just received this but it's already a big hit! I knew that she needed it but may not want it, luckily she loves it. I plugged it in with the small sheet of instructions ready to do battle .............. it knew the day and time as soon as it powered up so no battle needed. I asked mum if she wanted the 12 hour or 24 hour clock and she was very happy with the 24 hour version. She commented that she always asked her carers what day it was, she can now tell them the day, date and year! It's an expensive clock but if it lasts, its a bargain!
The clock was as described and very easy to set up, it is also very clear for customers with poorer vision.The clock really helps my husband to know what day it is before taking his medication.
This clock is just perfect for my 92 year old mother. When she wakes up every morning, it reminds her what day of the week it is.
The day and time are very clear to read.
Excellent service and communication - thankyou
The clock is just what my father needs and we will probable be purchasing another soon.
Brilliant clock great sized font for easy read. Can't fault it. Worked immediately it was plugged in no need to set the time or date.
Brilliant , just what was needed to help with easy to see day and date at a glance
Does exactly what it say on the box and has multiple language function
Speedy delivery. Helps my mother tremendously. She has dementia.
Very clear and easy to use for my elderly relative.
Great clock. Elderly parents love it!
Great product
Recommended for my mother who has dementia and doesn't know what day it is
If anyone like me has a relative with dementia this is the clock to buy. My sister inlaw was losing the ability to know what day it was now she only needs to look at the clock. What a buy very pleased, it also tells the time but that is not an important factor.
Everything went fine, no problem buying from England. J. E. Sioux Falls. USA.
The clock was for a family friend who was trying to get a clock suitable for a friend of hers who has dementia and was in need of as easy to read clock. It arrived less than 48 hours after it was ordered (7th May arrived 9th May) and is exactly what was required.
I was a little concerned buying from a foreigh county, but every was as expected. S. B. GRAND FORKS. ND. USA
Father with Alzheimers been looking for exactly this clock but couldn't find it anywhere. Mr N.K. Singapore.
Dear Dayclox, My mother is absolutely delighted with the clock that I purchased from you.
She could not wait to come down today and find out what day it is, instead of living in a woolly fog and wondering all the time. Many thanks for your great product and brilliant service! Best wishes, Penny
THIS CLOCK HAS MADE A BIG DIFFERENCE TO MY FRIEND, FOR WHOM IT WAS ORDERED. SHE WAS BECOMING VERY CONFUSED AS TO THE DAY AND THIS WAS UPSETTING HER GREATLY. NOW SHE ALWAYS KNOWS WHAT DAY IT IS AND SHE FEELS MUCH BETTER.
Ordered on 10 December arrived on 12th. Excellent service when considering the time of the year. The clock is for a 104 year old friend of mine who is resident in an Old Folks Home, previously he and some other residents often asked me what day it was when I arrived to visit my friend, now they ask him! A fantastic item recommended for all who need the occasional prompt.
Excellent clock. Ideal for an elderly relative who may be getting confused.
Delivery the following day - extraordinary!! My mother is delighted with the product.
My Dad has dementia and this calender is the only thing that has helped him keep track of dates so he knows what he should be doing. J.W.
Was really pleased with how quick the clock arrived as it was a birthday present for my mother in law. She was extremely pleased with it and helped her a lot with know what day of the week it is. Would highly recommend as it is clear to read, a good size and quiet discreet. E.P.
Found this via Amazon, The Best clock I could find for Alzheimers patient. P.G.
It's just arrived, and it's exactly what we've been seeking for my 89 year old mother with mild Alzheimers' - You've got an excellent product and it deserves to sell well. thank you !
Excellent item, bought it to help an elderly relative with memory problems and it has been a really big success. It is quite expensive but looks great, is easy to use and well worth the money
The Digital Calendar clock is great. and was delivered speedily and nicely packaged. Would recommend both the seller and the product. - Excellent.
Absolutely delighted, it is so clear and uncluttered. My father was also delighted and felt a sense of relief to know that he would know what day of the week it was!
I recently purchased an LED day/date clock for my mother. She is extremely pleased with it as it is very easy to read. Many thanks for such a brilliant product.
My mother is 89 and was struggling to remember the day of the week. Because this clock has the day displayed in full it works wonderfully and has helped to reduce Mum's confusion. Mum has quite good eyesight and is very happy with the product which she can see so clearly.
Your Digital Calendar day clock is perfect for my mother who is in early stage of dementia.
Is there a stockist here in Australia or can i purchase it online from you?
Is there anywhere I can buy the Digital Calendar Day Clock in the USA?
Superb clock - my mum has Alzheimers and days of the week are just one of the things she no longer has the capacity to remember. This is fabulous and has relieved some of the strain. Many thanks.
Really impressed and just what my mother-in-law wanted!
The clock was just as it was described - very clear and should save my mum from ringing up every day and asking what day of the week it is. It doesnt matter if she forgets the day, because now she is the only one that knows she has forgotten!! Friends and relatives that have seen it think it is great as well. Well worth the price...
Delivery within a week to New Zealand, now that is what I call great service. Thank you so much, it will make my partner's day when she opens it on her birthday.
The clock arrived today less than 24hours after I placed the order. I LOVE it, Thanks very much, great service and keep up the sales. Best regards, Mr I Pike, Cheshire March 2017

We have been very pleased with the style of both the clocks we have ordered in the last 18 months. They have been a great help to my elderly mother in law who is becoming forgetful and confused. A very big thank you for your excellent after sales service when we had an issue with one of the clocks.We would highly recommend you and the clocks . - R Carter - May 2017

Hi DayClox sales staff:

I want to thank you all, especially Hayley, for the excellent service you provided us in trying to get the clock to our mother in the Seychelles. From step 1, of getting the cock out ASAP, and following through and helping us track the clock when it was taking longer than expected, were all very re-assuring to the customer.

Some talk about providing good customer service, but you folks exemplified what that mean.Much much appreciated, Marie June 2017.